Just the place to relax. Apart from the taxi not being at Dalaman airport which was a bit of a letdown we had a pretty uneventful journey to this beautiful bay to the south of Fethiye.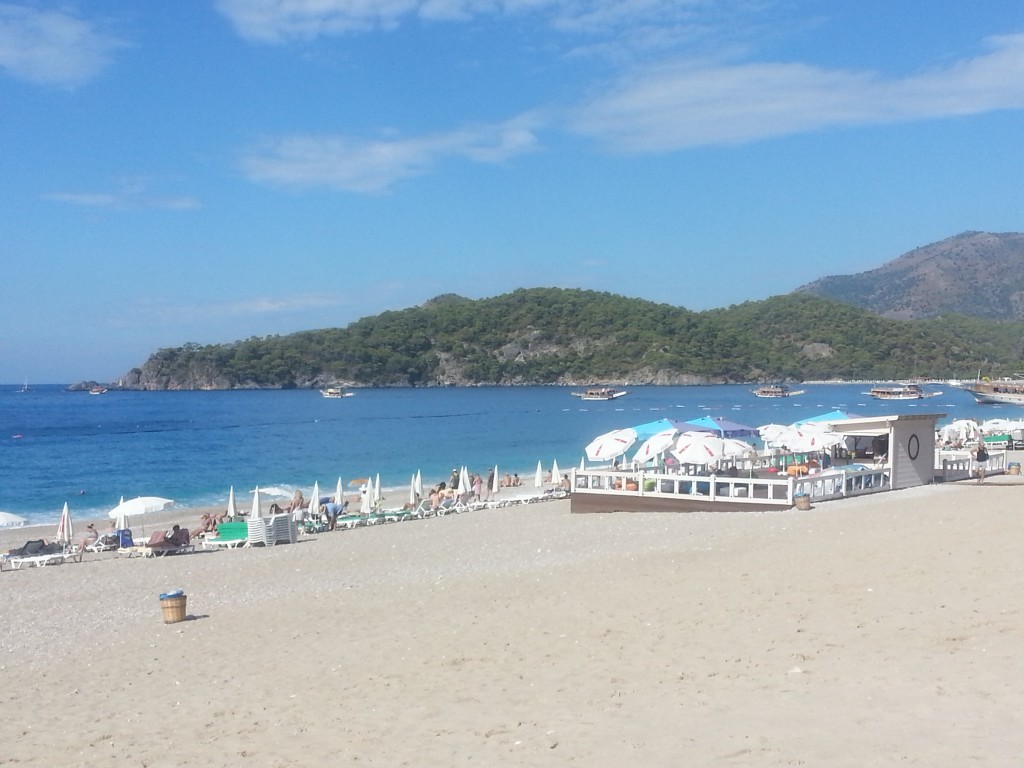 ü
Ölüdeniz has most things one could want.  A plethora of restaurants and bars, sunshine and friendly local populace.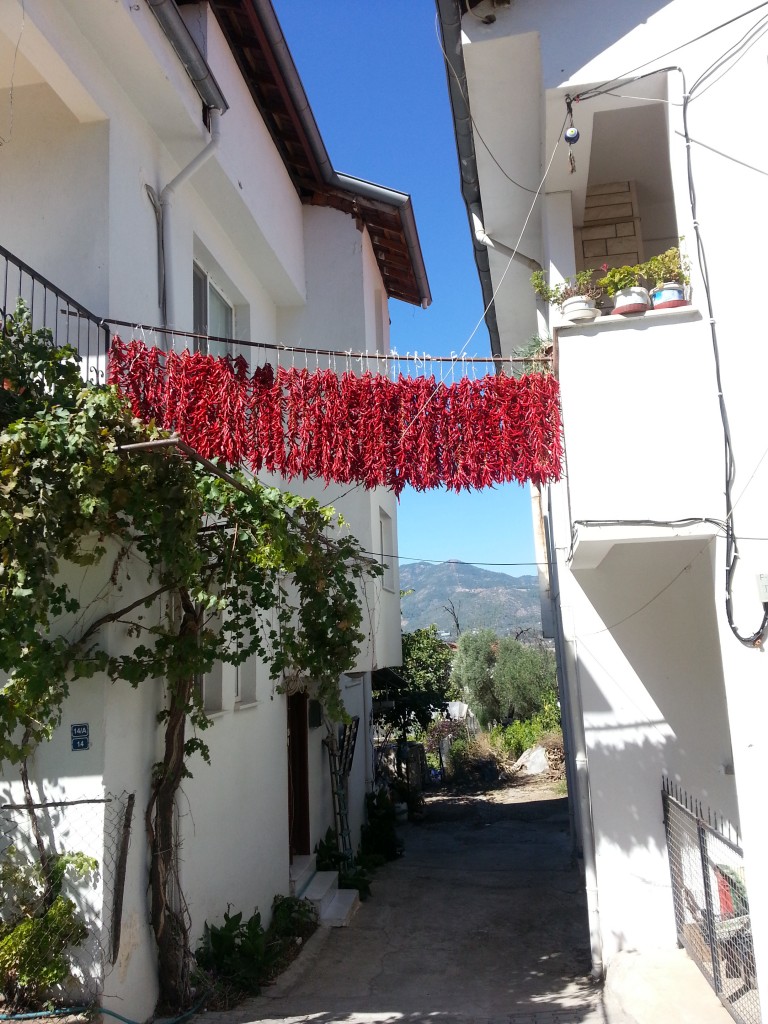 Our idea was to laze about and take a few excursions and meet up with an old friend who has a apartment in Üzümlü, a pretty mountain village about 40 minutes on the bus from Fethiye.
We duly booked to visit The Saklikent Gorge and Tlos, an ancient Lycian Citadel on one day and also a two day excursion to Ephesus, the Roman capital of Asia Minor, and Pamukkale where Cleopatra was reputed to have taken the hot springs and St Philip was martyred.
The great thing about Turkey, apart from the weather and the food,  is it's wealth of history.
Of course there had to be another distraction! Ölüdeniz is a centre for paragliding, due to a 2000 metre mountain directly behind the town and reputedly the best thermals in Europe.
The sky is full of parachutes from dawn to dusk. Needless to say I got hooked on the idea and had to give it a try.  The most hair-raising part of the whole adventure was the ride to the take off platform in a minibus.  Once that was over the walking off the the edge of the mountain was a doddle!! The 25 minute descent was just mind blowing.  Click the photo for the video experience.