We considered that sitting in Newtownabbey from 27 December to the New Year was not a top priority objective so decided that, after feeding the family on Boxing day, a river cruise from Düsseldorf to Rüdesheim and then to Köln for Old Years Night would fit the bill.
Miss the bumf – click on the picture for the photos
Getting the dogs to kennels through the snow proved an adventure but having achieved this we set off.  The flight to Heathrow was mundane.  The Hotel Hopper buses are a godsend and we spent the night at the Quality Inn by Terminal (T5). The rooms are fine (They put the radiators under the window and behind full length curtains!) but do not eat there!  Hoppered back to T5 in the morning for the BA flight to Amsterdam. T5 is fully automated and works a treat but  no cheap shopping,  Harrods were offering a handbags reduced from £950 to £648!  Gave it a miss!
Our plane was parked at gate 10. There is a big sign above the lift saying "time to Gate 10, 10 minutes" . One gets in the lift goes down one floor and ,Lo, we're at Gate 10!! Flight on time, no strikes: they've cut out meals but one gets a free drink (wine naturally) and a packet of nibbles.  Also lots more leg room that Aer Lingus or squeezy jet.
Weather on arrival 10° and sun shining. The tour rep at Schipol had taken off to chat with her mate,and it took two phone calls to the tour helpline before she turned up and asked us where we'd been!
After an uneventful 2 1/2 hour drive to Düsseldorf  (It was great to see near empty outside lanes on the Autobhan  and cars overtaking and returning to the inside) we finally arrived on the Serenade 1 about 6pm and I had my first Bitburger Pils for a few years!  Our cabin was superb with separate bath & shower and a balcony over the stern. Amazing how much storage they can build into a small space. We had time to shower and change in time for dinner at 7.45.
Our last exprience of "on board" cuisine was on the Nile where buffets were the order of the day.  Not on the Serenade.  Four course international dinner menu  plus coffee.   The John Dory was perfect.  So was the bottle of Riesling that went with it.  We were paired with couple from Shropshire, Margaret (whose brother, in another of those small world coincidences,  had trained at Constance Spry and had been the Queen Mother's florist, my cousin having also trained there and been a royal florist) and  Charles, who made excellent companions and with whom we sat over port and brandy until sometime after midnight.
The air conditioning in the cabin worked a treat so we slept well.  Coffee is served from 7 am and breakfast from 7.30 -9am.  The breakfast spread was superb.  Great selection of fruit and cereals, cold buffet with German wursten, cheese and a selection of smoked or pickled fish, or a good old fry.
Went up on deck, to watch the world go by as we chugged upstream past Koblenz and Boppard. Wind chill factor pushed temperature well below zero.
There was a compulsory safety briefing at 10.30 which finished just in time to  go out on deck again as we passed the famous, or infamous, Loreley massif.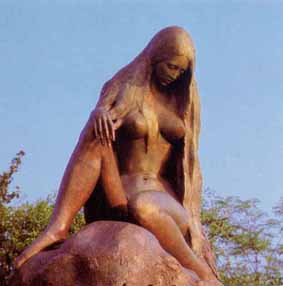 The link will take you to the history but  the S bend on the river is scary.  You have huge barges coming down stream and doing a sort of handbrake turn into the bend. as it there is a  huge blind spot going up river into the turn they have a set of  "traffic lights" that lets the captain know what is coming and roughly where it is!
Having negotiated this it was time for a three (or four) course lunch, to the standard that we had already become accustomed.  The chefs salad, as a starter, was fit for a king.  Soup, main course, sweet and coffee. Forewent wine with lunch and stuck to pils.
We docked at Rüdesheim, the furthest point of our trip upriver about 2.30. The weather was unfortunately inclement.  Not particularly cold but a steady downpour attempted to put a dampener on proceedings. I wanted to visit Mechanical Music Cabinet museum but the conducted tour, in English, was an hour away so we hied it into the "famous" Drosselgasse to find a Rüdesheimer coffee. This is made at the table: put 2 tsps sugar and a very large Asbach brandy in a coffee mug and flambé to caramelise the sugar.  Add filter coffee and top with fresh cream. Mmmmmm!!! 
The subsequent visit to
the museum was money well spent and the detail in the small bird musical boxes was amazing. A snip at a starting price of €1,200.
After returning to our boat we dressed, posh frock/suit and bow tie, for the gala welcome dinner; a five course extravaganza including asparagus soup, veal schnitzel and apfel strudel and cream. There was supposedly a dance following but the "entertainment" consisted of a guitarist called Chris with a rhythm box  and a singer called Kirsty. He was pretty inept and their repertoire was extremely limited.  They were patronising and played only that whih they considered  we would want to hear. When asked for a Status  Quo number they said they had never heard of them!! A request to play a Queen track elicited " we're not allowed to play Queen on this cruise".  At 10.30 they wrapped up and left!  Needless to say our group, now 16 strong and a pretty eclectic crowd, were still keeping the bar staff busy after midnight.
On waking on Wednesday morning I forgot that I had not reset my mobile to European time so we very nearly missed the wine tasting trip starting at 9.00am.  Yes, a wine tasting at nine in the morning.  I will say no more than that the Rhine whites were excellent, we were nearly late back on board as I had forgotten there was a change of embarkation time, and the rest of day sailed by.
We reached Koblenz about 3.30 and took off for a wander about.  It is lovely little medieval city and as enchanting as I remembered it.
Usual evening, dinner and bar.  Four of the group had spent last New year at the Regency in Drumcondra (just down the road from Dublin Airport).   Reckoned it was a complete disaster: entertainment even worse than ours and drinks even more expensive.
There was a musical quiz organised, which was quite good fun, but as nobody had one set of questions answered  we were informed that we should really know what the "in" entertainment in London was. More condescension.  We had no intention of letting it get us down and partied on.

Was up early on Old Years Night but, due to lack of information from our cruise manager, missed the bridge at Remagen, a WW2 landmark and now a peace museum.
Went up on deck and chatted to an ex RAF radar engineer for a couple of hours, Josephine having stayed in bed. We docked in Cologne at about 11 but we decided to stay on board for lunch before braving the elements. We 
finally ventured off, having been lent the captains umbrella from the bridge and made our way up to the Dom.  The cathedral is another of those structures that impresses no matter how many times you see it. The crib is the size of a small room.
Having seen the amazing stained  glass windows and crypt we wandered through the shopping area to the Alt Stadt to find a Schnell Imbiss stall, the German equivalent of a chippy. Finally found one and bought a curry wurst (not really anything to do with curry),  "frites mit mayonnaise" (you work it out) and a pils with schnapps chaser.
Back to the ship to prepare for the New Years Eve gala dinner and subsequent "entertainment". Champagne cocktails on deck at 11.45 and then the ad hoc Cologne New Year firework display.  Back down to the bar for an hour until we could celebrate the UK New Year.  The "combo" played their interpretation of what what we wanted to hear and we drank and enjoyed ourselves.  One of the Page & Moy management team performed a strange introvert exhibition on the floor!  (I'd worry about that girl).  Think we left about 3am.
The remainder of the trip was uneventful.  I spent a lot of time on the deck taking photos of the industrial north, an area I know from my stay in the area at various times through the '60s, 70s and '80s, and  chatting to anybody else brave enough to face the elements.
We ended the cruise at Arnhem, passing under the John Frost Bridge of "A Bridge Too Far" fame,  in the evening of New Years Day but, as there is nothing of any interest in the city we stayed on board.
Saturday morning we transferred back to Schipol, through snow and ice, for flights back to the UK.
All things considered it was a great holiday.  The company was scintillating, the accommodation and food unsurpassable, and the entertainment so awful as to be noteworthy.
If you are wondering what to do for New Year go on a river cruise.