10 December 2013
Another fairly short missive this year.  It has been as eventful as ever but once again I have failed miserably to allow for the fact that it has been a lot shorter than last year.  This has resulted in December taking me by surprise and leaving me little time to marshal facts and figures.
I am also trying to work out how, having reduced my working week to Mondays, Wednesdays & Thursdays, I seem to have less time to do all the things that, in previous years, I managed to get done over the weekend.
The most notable event of the year was probably our youngest son, Peter, finally managing to climb onto the housing ladder and moving into his apartment in May.  It is quite amazing that, from a constantly full washing machine we now are lucky to make up a couple of loads a week.
On the recommendation of a dear friend, whom I first met in Corfu whilst on the Greek Interpreters Course in '73, and had only met up with once since, we went to Marmaris for a week in April.  Barbarra bussed up from Fethiye for a day and persuaded us to visit Ölüdeniz which, she assured us, was a much better place to holiday. We dutifully took the 4 bus day excursion and were so impressed we booked for ten days in October. In the meantime I signed up for a basic Turkish course.  Never thought I'd see the day!!  It is also the best place to sample Doner Kebabs since I was in the Old City in Famag'.
It turned out that Ölüdeniz is one of the most popular centres for paragliding in Europe and watching them glide down and land along the esplanade  gave me one of those; "I could do that, couldn't I?" moments.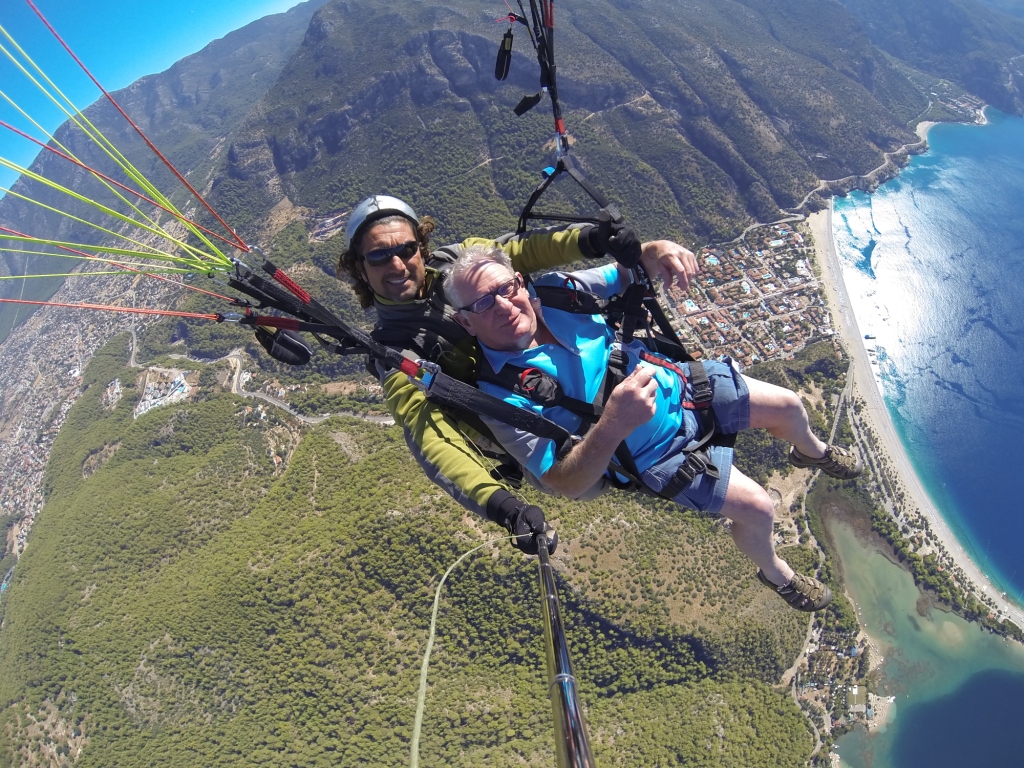 Josephine told me if I wanted to just stop talking about it to go and do it… so I did!  It was an unbelievable experience, walking of a 2200 metre mountain and spending half an hour floating above the sand and sea. Definitely hooked and will be up again at the earliest opportunity.
Apart from this we found Turkey to be most hospitable with friendly people and a wealth of history and all at a remarkably economic price.
We took a two day trip to Ephesus and Pamukkale, famous for the salt springs and Cleopatra's bath amongst other things.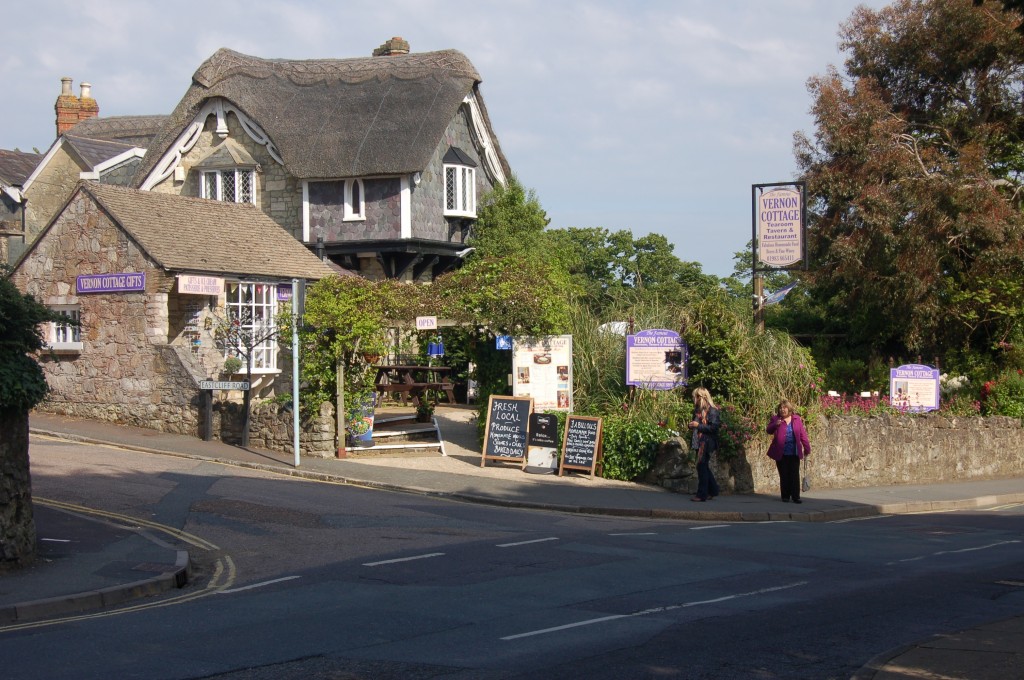 In June we made another duty trip to the Isle of Wight.  The last time we were there was in 2000 to scatter my mother's ashes on the downs at St Catherine's.  This time it was to scatter my last remaining relative's ashes in Niton Churchyard.  The one thing one can guarantee about the IOW is that nothing will have changed and it will remain firmly planted in the '50s. My Brother in Law had never been so we did the whole tourist thing. Picture is Old Shanklin.
This August was the 400th anniversary of the oldest Fair in Ireland.  With a couple of exceptions it has been held every year in Killorglin, Co Kerry.  The format is that on day one a Goat is crowned King of the Town and put high above the main square where he reigns for three days whilst the townsfolk indulge in a horse fair, cattle fair, and a myriad of street events.  The Bars licensed for music until 4a.m. On the third day the goat is brought down and de-crowned and it is all wrapped up with a huge firework display
Apart from this Josephine has been busy with her walking groups and beading classes and I have continued to attempt to maintain my handicap at the same level. Even playing twice a week this is becoming ever more difficult.  Still it keeps the joints moving.
And so another year draws to a close and we are still in the land of the living and in relatively good health so we wish you a very happy Christmas and all the best for 2014