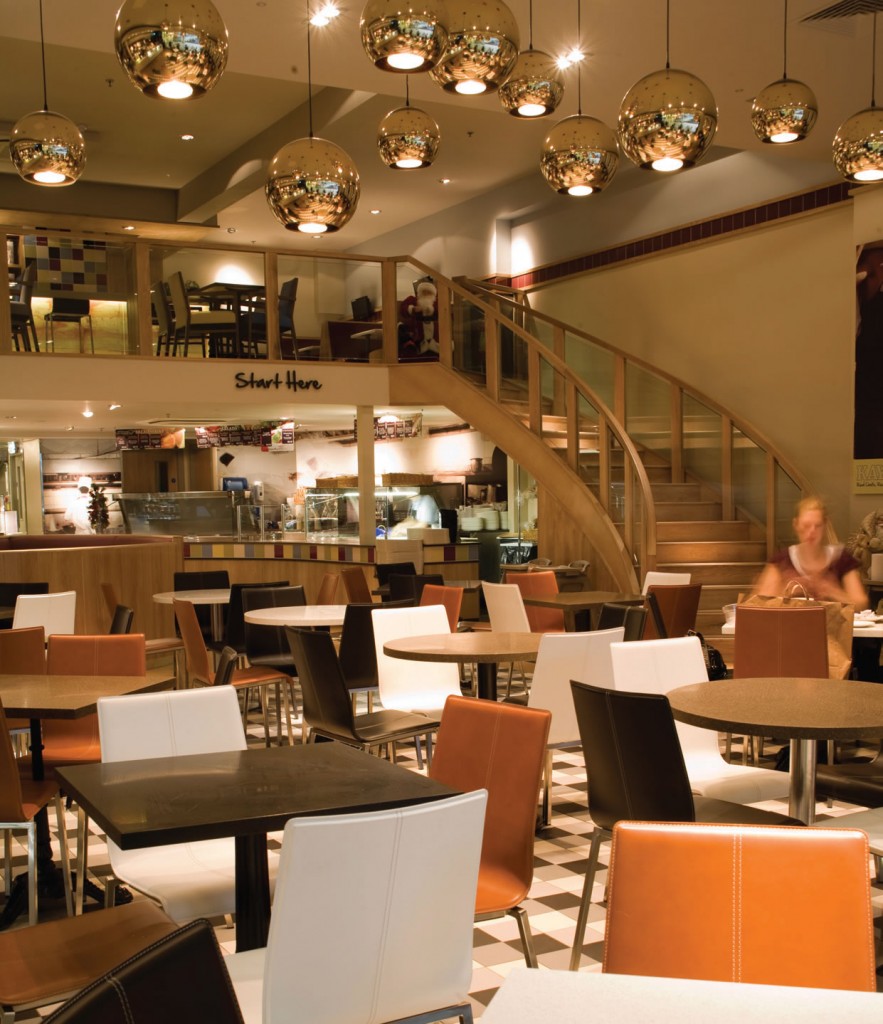 I seem to remember that the News of the World used to have a strapline (and maybe still does); "all human life is here" and this could well go for Kay's in the Blanchardstown centre, just off the N3 Navan Road to the west of Dublin.
Their motto above the entrance is "Real Chefs Real Food" and there was certainly a man in a chef's hat there when I called in for breakfast at 9.50 a.m, following an early start from Belfast and a site meeting near Clonee. At this time he was being bullied by a man with a very large camera on a tripod, who I assumed was a PR photographer. Apparently Kay's investment in the Centre is around €1 million so I suppose they can afford to do a bit of promotional photography. Maybe it is for their website which is currently "under construction"!
The long and the short of it is that they serve an excellent breakfast with fried eggs that are soft, as requested, which is a welcome change from the plastic one is served up in many places. Personally I didn't like the look of the scrambled eggs but they were very popular with the rest of the clientèle. The bacon was good, the black pudding piquant and the sausages nicely spiced. Toast comes in two large crusty slices and the teapot holds two large cups. Butter, Jam and Marmalade are gratis.
Add to this service with a smile and a bill around €6 and you would be left looking hard for something to complain about.
They have other counters, bakery  for instance, besides the breakfast bar but at that time in the morning they were a little under utilized.  This is Ireland remember.