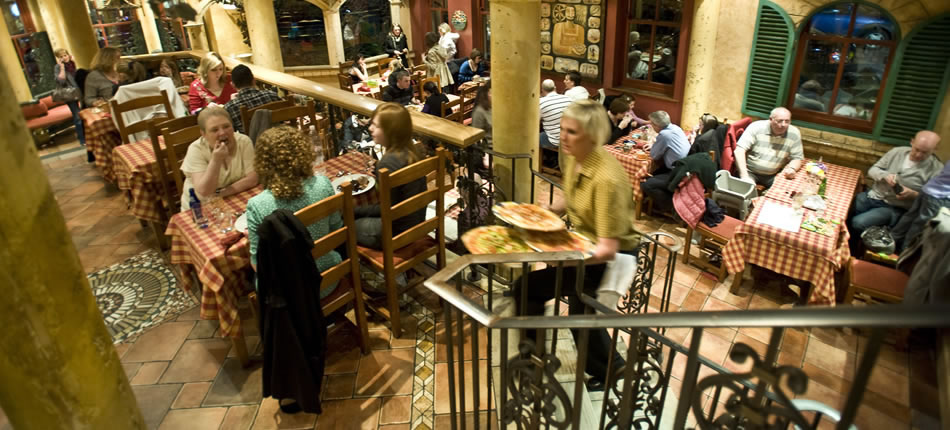 First time we have tried Scalini's Italian restaurant on Botanic Avenue.  They do not accept bookings for parties under 8 but as this was a pre theatre meal we arrived at 6 to find plenty of room.  Beware that you may have to climb a few staircases to your table as they are set out on a number of floors. The service is friendly and efficient, they whisked our coats away which is something that is sadly lacking in a lot of restaurants. Having seated us and provided menus we were not immediately hassled to give in our order.  We were accompanied by Linden and Amy and all four of us settled on the pasta as main course.  My Fusili Milanesi, smoked bacon, chilli, mushrooms and peas was not to be faulted and as I got a share of Linden's Carbonara and Josephine's meatballs I can also vouch for the standard of these dishes.  Amy did not give me a chance at her Linguini Pescatore, but as the plate was bare except for mussel shells we can take it that it met with similar approval.  The house red is an Italian Shiraz which goes very well with pasta and is a snip at £13.45.
Of course we couldn't pass up the sweet menu. Try the Affogato, a scoop of vanilla ice with biscotti served with a shot of expresso and the same of Amaretto on the side. Moorish.
Lovely meal well served and all in including wine £69.50 – who could ask for anything more.