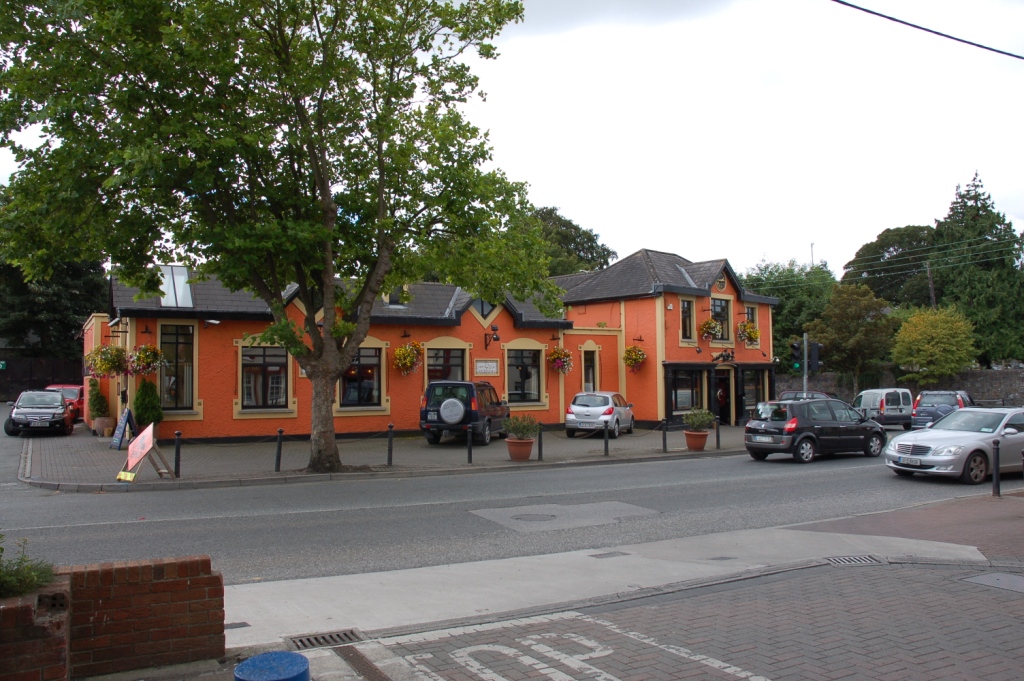 Made a flying visit to Mount Sackville College, not far from Castleknock, to do a measure up. Was not there long and as Myos was a prominent feature opposite the Topaz garage where I stopped for diesel (15% cheaper than the North) and the car park looked pretty full I decided that it couldn't be too bad for a spot of lunch.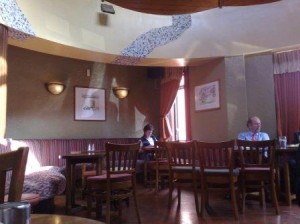 Entering the large open plan bar area the response to my query as to the availability of a sandwich was that there was only the carvery at lunchtime.
In for a penny in for a pound; I went round to the counter. There were a couple of people ahead of me so I got a chance to look at the offerings.  The roast beef and bacon joint looked really well but I am wary of the amount of food one is expected to eat: asking for small portions is normally greeted with disbelief  and the request ignored anyway.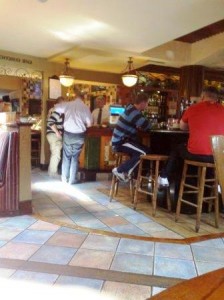 I looked at the plates (about the size of serving trays) of the persons in front of me and saw that they were piled high with meat, roasted and mashed potato and a selection of vegetables.  If I'd eaten that lot I would have needed to sleep for the afternoon!
I settled for the peppered beef with rice and turned down the offer of vegetables and potato on the side! As it was it would have fed a family.
One could not complain about the quality or the quantity.  They serve decent quality food at a reasonable price (€10.00 for the carvery).
As for clientèle; amongst others there was a party of three young mothers with their children, a couple of local businessmen, a construction crew and the architect and the principal of the college. Not a bad mix for a Tuesday lunchtime.